What is
QuickBooks

Enterprise?

QuickBooks Enterprise is a Desktop based program that is an all-in-one solution that offers features such as inventory management, payroll processing, and reporting. It also provides up to 30 custom user roles and 1 million customers, vendors, and employees. Additionally, it includes advanced reporting capabilities, mobile access, and access to third-party apps. Moreover, it is also accessible from anywhere, anytime, with QuickBooks Enterprise Online across the world with any device.

The QuickBooks Desktop Enterprise program is designed to help businesses streamline their operations by allowing them to automate tasks such as invoicing, accounts receivable, and accounts payable. It also provides tools to help users track expenses, manage inventory, and create financial statements. The program also includes a dashboard with real-time insights, forecasting capabilities, and cash flow projections.
How Does QuickBooks Enterprise Work?
QuickBooks Enterprise Desktop allows you to manage your financial transactions and information in one place. The software is designed to automate your accounting processes, making it easier to track your income and expenses, create invoices and purchase orders, manage payroll, and generate financial reports.
You can enter transactions like sales, expenses, and payments into the software, automatically updating your financial statements and reports.

You can also set up and track inventory levels, track job costs, and set prices for different customers or job types.

You can customize user roles and set specific access levels and permissions for different users, so that only authorized personnel can access sensitive financial information.

You can also generate financial reports such as balance sheets, income statements, cash flow statements, and custom reports to meet the specific needs of your business.

You can also connect your bank and credit card accounts to the Enterprise, allowing you to import transactions automatically, reconcile your accounts, and track your cash flow.

It allows multiple users to access the software simultaneously, allowing for greater collaboration and improved efficiency.

This software can be used by any size of business and provides industry-specific versions to meet the unique needs of different businesses.
Features of
QuickBooks

Enterprise

QuickBooks Desktop Enterprise is a powerful accounting software that offers the following features:
Advanced Inventory Management
It allows you to track inventory levels, set reorder points, and generate purchase orders.
01
Job Costing
Helps you track the costs associated with specific jobs, projects, or clients.
02
Advanced Pricing
Allows you to set different prices for different customers or job types.
03
Customizable User Roles
Allows you to set specific access levels and permissions for different users.
04
Advanced Reporting
Includes over 150 pre-built reports and the ability to create custom reports.
05
06
Multi-User Support
Lets multiple users access the software simultaneously, allowing for greater collaboration.
07
Advanced Budgeting
Allows you to create budgets and track your actual results against them.
08
Industry-Specific Versions
Available for various industries like Manufacturing and Wholesale, Non-Profit, Professional Services, Retail, and Contractor.
09
Advanced Security
Includes user access controls and audit trails to help you keep sensitive financial information secure.
10
Scaleable
Any size of business can use it, and it can handle up to 1 million customers, vendors, and items.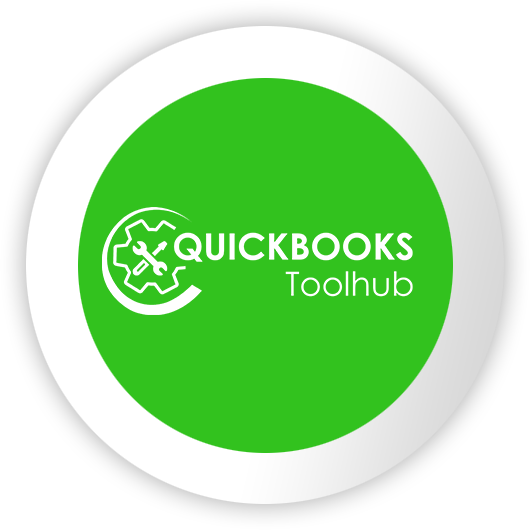 Advantages of
QuickBooks

Desktop Enterprise

QuickBooks Enterprise offers several advantages over other accounting software, including:
Scalability
It can handle many users (up to 30) and companies, making it suitable for large businesses and organizations.
Advanced Inventory Management
It has advanced inventory management features such as inventory assembly, back ordering, and serial number tracking.
Customizable Reporting
It offers various customizable reports, including financial statements and job costing reports.
Advanced Pricing Options
It has advanced pricing options such as volume pricing, tiered pricing, and price level lists.

Robust Security
It offers robust security features such as password protection, user-level permissions, and the option to host the data on your own server.
Integration With Other Software
It can integrate with other software, such as Microsoft Excel and Outlook, as well as other add-ons, such as payroll and time tracking.
System Requirements for
QuickBooks

Enterprise Download and Installation

The system requirements for downloading and installing QuickBooks Desktop Enterprise are as follows:
Windows Operating System: Windows 10, 8.1, 8, or 7 SP1 (all editions), Server 2019, Server 2016, or Server 2012 R2 (64-bit)

Processor: 2.4 GHz processor or higher

Memory: 4 GB or 8 GB RAM or higher

Disk Space: Hard-disk space of 2.5 GB of available

Display: 1280x1024 or higher screen resolution

.Net Framework: 4.7.2 or later

Microsoft Excel: 2010 SP2 or later for Excel-based reports

Internet Explorer: 11 or later

Internet connection: High-speed internet connection

Product registration required

QuickBooks License Number and Product key

Additional requirements for specific features:

Payroll and online features accommodate Internet access (1 Mbps suggested speed).

Product uses Microsoft SQL Server Express for data management.

Product uses Microsoft Excel and Microsoft Word for some functionality.
Download and Install
QuickBooks

Enterprise

Downloading and installing the QuickBooks Desktop Enterprise steps are given below to help you step-by-step without any confusion. But before initiating the steps, you should buy a QuickBooks Enterprise subscription from Intuit.
Download QuickBooks Enterprise
QuickBooks

Desktop

Download the Intuit QuickBooks Enterprise with the following steps:
First, go to the QuickBooks Download and Updates Products Page.

Then, choose your Country, Product (QuickBooks Desktop Enterprise), and Version and click on the Search button.

You will redirect to Enterprise Download page.

Here, review your product and then click on the Download button.

The download procedure will start, and the file will save on your computer.

After the download, open the Quickbooksenterprise.exe file.

From the next wizard, click on Next.

Once go through the License Agreement from the Intuit QuickBooks Desktop Installer, click on Accept & Continue.

After that, enter your QuickBooks License Number and Product Number. If you don't have the License/product number, click on the Locate License, Product number link. You will be redirected to a page where you must enter a Business Email or Business Phone to get them. Or you can log in to your account to find them.

After entering the License and Product number, click on Next
From here, you will get options to install the Enterprise program. Choose one of them.
Download QuickBooks Tool Hub from
the official QuickBooks

website.

You can also download the Tool Hub from QuickBooks's official site. Just follow these steps carefully.
Express Install
Custom and Network Install
Let's understand and Install these.
Express Install
You can use the Express Install when:
You are a new user.
Re-installing QuickBooks.
Using QuickBooks only on one computer.
Let's initiate Express installation
Choose the Express option and select Next.
Select Install.
After installation, select Open QuickBooks
Custom & Network Install
Use Custom & Network Install when:
Installing QuickBooks Enterprise on a server or another location.
Hosting the QuickBooks company data files on the server.
Want to set up multi-user mode.
Let's perform
Choose Custom & Network Install type and select Next.
Choose "How you'll use QuickBooks."
Select a location by choosing Change the Install Location option.
Click on Browse and save the QuickBooks folder in the desired location..
Click on Next.
After installation, choose Open QuickBooks.
After the installation, you have to set up the Enterprise Desktop program.
Setup
QuickBooks

Enterprise

To set the QuickBooks Desktop Enterprise, follow the steps:
Setup Sharing
To set up sharing, provide access to the company files. To share access to the folder holding your QuickBooks company files across your network, ensure that all users have read/write access and create/delete privileges to the directory where the files are located.
Setup Company File and Import Existing Data
In this, set up a company file and import existing data by registering QuickBooks Enterprise. Registration enables you to access your software's many valuable benefits, such as technical support. You can use Enterprise without registering for 30 days after installing it. After that, you must register Enterprise on each computer where it is installed.
To Register
Start Enterprise.
Go to the Help menu and choose Register QuickBooks.
Select Begin Registration and follow the instructions.
Note: Please remember that if you move your installation from one computer to another, you must re-register Enterprise on the new computer.
Configure Enterprise to Your Business
QuickBooks Setup
Depending on your organization, you have to follow some more steps. Please review this information to confirm that your company file is set up perfectly and that your data is complete.
After you've created your company file, QuickBooks Setup will walk you through adding critical information like
People with whom you do business (so you can invoice customers, pay vendors, and track employees)
The goods and services you provide
Your financial accounts
Your payroll details
A record of your previous transactions
It is simple to set up. Simply follow the onscreen prompts before clicking the Start Working button.
Quick Start Center
This feature is useful for standard startup tasks such as making invoices, entering sales receipts and bills, and writing checks. You can also consider customer and vendor account balances.
Review Charts and Accounts
You can change the accounts, which can be edited, deleted, or added as required. Also, add a business-related bank, loan account, or credit card. For that, follow the given steps:
Go to the Lists menu.
Choose Chart of Accounts and view your Chart of Accounts.
Enter Historical Transactions
You can also enter your historical transactions by selecting a date in the past as your Start date. After that, enter the past transactions from the Start Date to Today. You can enter invoices, bills, cash or cheques, deposits, bank charges, employee information, payroll liabilities, and purchase orders.
Payroll
If you subscribe to a QuickBooks payroll service, you will be asked to add year-to-date payroll details during the payroll setup.
Enter Optional Adjustments
After creating a company file, you might require adjustments according to your start date. You may need to:
Enter any Sales Tax Liabilities.
Adjust the Uncategorized Expense Accounts and Income.
Adjust Current Income and Expenses.
Backup Your Company Files
With QuickBooks Enterprise you can create a backup file compressed of your QuickBooks version's company file that consists of all transactions. Create a backup by going to the File menu and choosing to Create Backup. Then choose a safe location for the files on the server or company. To restore the backup, File menu >> Open or Restore Company.
Create Users and Roles
QuickBooks Enterprise allows you to apply user permission for different activities by assigning specific user-access levels containing view-only, modify, print, delete, and create. You can also restrict these access to distinct lists and report groups according to user roles.
To Setup Role
Start QuickBooks Enterprise and go to the Company menu.
Click on users and then Setup Users and Roles option.
Start QuickBooks Enterprise and go to the Company menu.
Select the Role List tab and click on the New button.
Enter a Role's Name in the Role Name field or by choosing an existing role.
To Setup Users
Go to the User List tab and select the New button.
Enter the User's Name in the given User Name field.
Enter a Password in the given Password and Confirm Password fields.
Assign roles to the user and click on OK
About
QuickBooks

Pricing with User Accessibility

QuickBooks Enterprise pricing is based on the number of users that need access to the software. The more users you have, the more increased the cost. Here is the pricing of different Enterprise versions with the user's accessibility:
| Features | Gold | Platinum | Diamond |
| --- | --- | --- | --- |
| | Get the features and insights you need to get started. Pay and file taxes and streamline employee payments with payroll included. | Platinum for manufacturers, wholesalers, and retailers combine robust functionality with valuable tools such as payroll. | Platinum for manufacturers, wholesalers, and retailers combine robust functionality with valuable tools such as payroll. |
| Prices | $1740 | $2140 | $4200 |
| Maximum number of simultaneous users | | | |
| Online backup data storage | | | |
| Advanced Reporting | | | |
| Advanced Inventory | | | |
| Advanced Pricing | | | |
| Bill and PO workflow approvals | | | |
| Desktop Payroll | Enhanced Payroll* | Enhanced Payroll* | Assisted Payroll* $1/employee per pay period |
| QuickBooks Time Elite | | | $5/employee per month |
| QuickBooks Priority Circle service | | | |
| Expert customer support | | | |
Enterprises Add-Ons
| | | | |
| --- | --- | --- | --- |
| E-commerce integration | Additional fees apply | Additional fees apply | Additional fees apply |
| Salesforce CRM connector | | | $150/month per company file |
| Cloud access | Additional fees apply | Additional fees apply | Additional fees apply |
QuickBooks Enterprise Vs Online Which One is Better
QuickBooks Enterprise is a more powerful and feature-rich option than QuickBooks Online, especially for businesses with complex needs and a larger number of employees. It offers advanced features such as inventory management, job costing, and advanced reporting, as well as greater scalability and customization options. Additionally, it is available in industry-specific versions, can support up to 30 simultaneous users, and is a one-time purchase.