Learn About QuickBooks Desktop –
Feature

,

Pricing

, and

Uses

QuickBooks Desktop, the accounting product by Intuit, caters to all the accounting needs of business owners and accountants. It has different variants, such as QuickBooks Desktop Pro, QuickBooks Enterprise, QuickBooks Desktop Premier, and QuickBooks Accountant. The program comes with many time-saving and money-management features and industry-specific reports which help you track your performance and make informed decisions.

To leverage these features, it's essential to download the software correctly. If you are a small to medium business, QuickBooks can be the right choice for you. You can scale the application if your business needs to outgrow a specific version.
Who Can Use
QuickBooks Desktop
QuickBooks Desktop includes inventory tracking and capabilities designed for different kinds of businesses. These include wholesalers, retailers, manufacturers, and general contractors. QuickBooks Online Plus and Advanced enable tracking raw materials and finished products. These automate order management functions and have barcode scanning capabilities.
Manufacturing, wholesale, and retail businesses can use QB Desktop to forecast product sales. Professional service businesses can use QuickBooks Desktop Premier Plus, and Enterprise plans to compare revenue by customer city and job type.
QuickBooks Enterprise is scalable and supports up to 30 simultaneous system users. If you have a company with 10 to 50 employees, you can use products like QuickBooks Desktop Pro.
New and Improved Features in
Intuit QuickBooks Desktop
Access to the latest QuickBooks Desktop version allows you to use the most up-to-date features and security patches. Here are some features of QB Desktop you should know about.
QuickBooks Desktop 2022 has enhanced computing power and is 64-bit compliant.
There are several access points. You can open the QB Desktop app from mobile to upload bills.
The software also creates vendor bill transactions from the uploaded vendor invoice so you can review and approve it.
All editions of QuickBooks Desktop Enterprise have the accounts payable approval process. So, you can define a customizable approval procedure for vendor bills and delegate all your accounts payable tasks.
QuickBooks Desktop Pro Plus, Premier Plus, and Accountant 2022 let you customize email vendor bill payment stubs.
It is easy to create customer groups and categorize customers by payment type and payment history.
Intuit QuickBooks Desktop gives numerous bank feed modes. These include the Classic Mode and Express Mode. This automates enormous work and saves time.
The landed costs feature lets you assign freight, shipping, insurance, and similar charges to the overall price of any item. You can consider these item costs through any criteria, such as quantity, weight, freight, value, or volume.
Download QuickBooks Desktop

with a Simple Process

Performing QuickBooks Desktop download doesn't take much time. Here is how to do it.
1
Visit the official Intuit website.
2
Type the QuickBooks product you want on your system. Go through the features of different plans so you gain a better idea of the one suitable for your needs.
3
After that, tap on the appropriate file to start downloading the product.
4
Let the product download.
Install QuickBooks Desktop
After downloading a specific QuickBooks Desktop version, start installing it.
Find where the downloaded file is stored on your system. It will have a .exe extension.
Tap this file.
Agree to all the terms on the screen.
Now, enter your credentials.
Use the 'Express Install' option if you desire to have a single QuickBooks Desktop version.
Use the 'Custom Install' option if you will use more than a single version of the software.
Next, select a type of system where you will run the product.
After that, submit this information and let the software install on your system.
When the QuickBooks Desktop installs completely, restart the system and open it.
Enter the needed information.
Activate QuickBooks Desktop
You can access the software or do QuickBooks Desktop login only after activating it. These are the steps to activate it on your system.
Open QuickBooks.
Now, hit the F2 key on your keyboard.
Head to the 'Product' option.
Enter your credentials, like your license number and product key.
If the status shows 'Help'Activate' begin using the software.
Otherwise, close the information panel.
It means you need to activate the license.
For it, use the 'Help' option in QuickBooks Desktop.
Can You Download
QuickBooks Desktop

for

Free

?

Yes. You can download and install QuickBooks Desktop trials. It is a free version that you can use only for a month or thirty days. But to use it, your current Windows software should be compatible with QuickBooks and the firewall configured according to QuickBooks. Here's how to install the trial version of the program.
Close all currently running apps on your system.
Now, go to the QuickBooks website to perform QuickBooks Desktop download free.
Choose the QuickBooks trial version option. After downloading the file, tap on it to access the installation window.
Review and agree to the conditions and terms of the program.
Input the license key.
You will then be taken to a new window.
Here, tap the 'Install' option.
The installation process will begin.
When it's complete, start the program.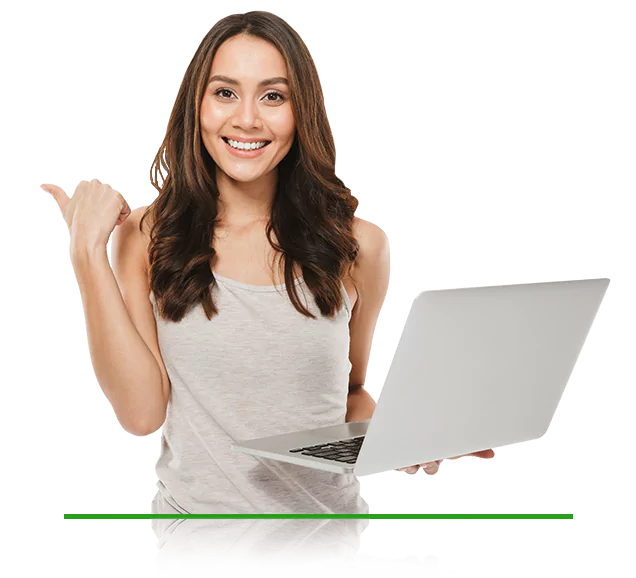 Activate the trial version of QuickBooks Desktop.
After installing QuickBooks Desktop trials, go ahead and activate it for using it.
Launch QuickBooks
You will be prompted to try the free version of the software.
Tap the 'Activate' button on the window of the QuickBooks software.
After that, register yourself through a new account.
Input the relevant details asked by the software.
Enter accurate information while filling out your details.
After filling out the necessary information, complete the process.
Finally, you will see the Success message appearing on the screen.
It means that you can begin using the program.
The Process to Create a New Company in
Intuit QuickBooks Desktop
If you are using the program for the first time, knowing the process of creating a company is critical.
Launch QuickBooks Desktop and choose 'Create a new company' in the No Company Open window.
You will be given two options.
If you want to begin working right away, choose 'Express Start.'
Choose 'Detailed Start' if you wish to perform an entire setup of your information about the software.
Adhere to the guidelines on your screen to complete the setup.
Configure QuickBooks for an
existing company
It is easy to set up QuickBooks for a current company. After downloading and activating the software, use these instructions.
Choose 'Open or Restore Company' from the 'File' menu.
Now, tap 'Open a company file' followed by 'Next.'
Find the location of your company file.
Choose the file with the .qbw extension and hit 'Open.'
Now you will only need to input your password to set it up.
The Price of QuickBooks Desktop Versions
You can buy QuickBooks Desktop via the three plans given below. QuickBooks Desktop
pricing begins at $399.99. Here are more details about it.
The Pro plan
This plan starts at $399.99 yearly. It supports up to 3 users and is ideal for small businesses that want better accounting and bookkeeping abilities.
The Premier plan
This plan starts at $649.99 annually. If you are a business wanting an industry-specific solution, QuickBooks Premier will be an ideal choice. It has various versions, such as general business, manufacturing, non-profit, wholesale, manufacturing, retail, and professional services. This plan lends support to up to 5 users.
The Enterprise plan
This plan starts at $849 annually. It is perfect for rapidly scaling businesses that want to customize the program according to their needs. Thirty users can work in the Enterprise plan.
Final Thoughts
QuickBooks Desktop is a robust accounting software that provides businesses of varying sizes with many features. These functionalities can be tailored to meet many specific needs and help manage finances properly. If you need to learn more about the software or any particular version, connect with a QuickBooks technical support expert.
[

Frequently

Asked

Questions

]
According to Intuit, after May 31, 2023, users cannot access the add-on services of QB Desktop for Windows 2020. These include every version of QuickBooks Enterprise Solutions v20, QuickBooks Desktop Pro, and Premier. If you don't utilize any add-on services, your product will continue to work.
As of February 2023, QuickBooks Desktop is not available as a one-time purchase. All the products will be sold at full MSRP without any discounts.
You can use only QuickBooks Online Plan if you want something cheap. The QuickBooks Online Self-Employed Plan is available for $15 monthly. It gives support to a single user and is for freelancers. If you want something more feature-rich, use the Simple Start Plan, which costs $30 monthly.
QuickBooks Desktop is a traditional accounting software to use on your computer. It comes with a starting fee of $349.99 yearly. This is ideal for businesses that don't require real-time collaboration. QuickBooks Online is a cloud-based software with a robust mobile app. It allows real-time collaboration, so you can access it on the go.
If you want to access the accounting software on the go from anywhere, make the switch to QuickBooks Desktop. There's no need to back up the data as QuickBooks Online is stored on Intuit's server. Also, QuickBooks Online makes it easier than Desktop to get your CPA to access your company files.